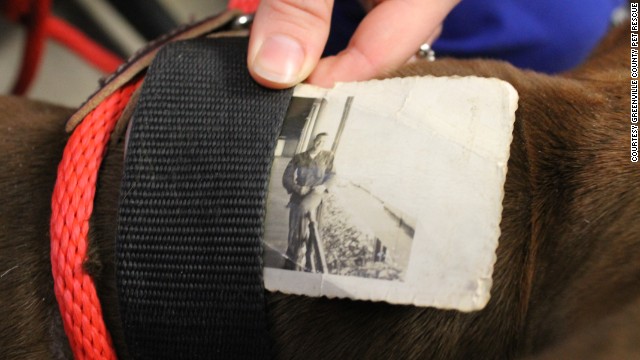 When animal control officers were called to a Greenville, South Carolina, neighborhood to pick up a wandering pit bull on a cold Monday in December, they didn't expect a mystery to unfold.
But inside a fold of the dog's collar, they found a wrinkled black-and-white photo. It had no name or date. A smiling man seated on a railing looks straight into the camera — but, beyond that, the photo offers no clues.
The friendly tan canine, now named Soldier because the man in the photo may be wearing a military uniform, was skinny but well-behaved, said Susan Bufano, community relations coordinator with Greenville County Animal Care. He was not neutered or microchipped.