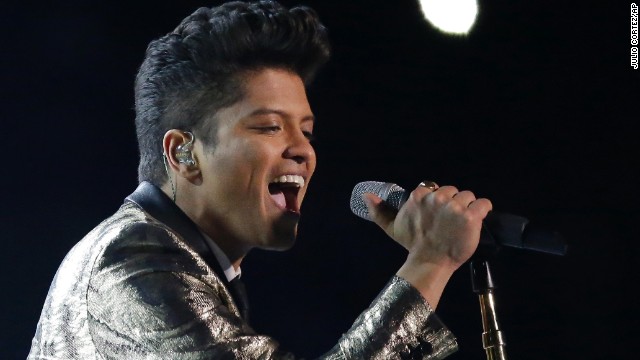 Rooting for the Seahawks or rooting for the Broncos in the Super Bowl? Heck, we were rooting for Bruno Mars.
The Grammy-winning artist had a tough act to follow this year with his halftime show, given that last year's star performer was Beyonce. And let's be honest — no one wants to have to follow Beyonce.
But we have to admit, Mars rocked the house (or rather stadium) and his obvious joy at performing for what was basically almost the entire world was pretty infectious.
For those not familiar with Mars, he's pretty awesome.