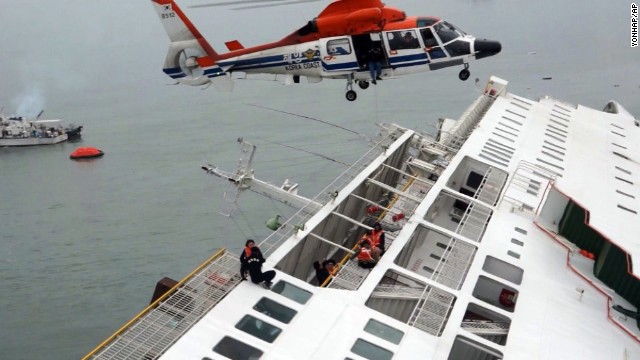 Military dive teams worked the dark, cold waters of the Yellow Sea on Wednesday night in a desperate effort to find nearly 300 people who remained missing after the ferry they were taking to a South Korean island resort sank with breathtaking speed.
Officials said four people were known dead and at least 164 had been rescued after the ferry Sewol swiftly listed and then capsized off the southwest coast of South Korea.
Nearly 300 others are missing, authorities said, but the exact number of passengers aboard the ferry was unclear amid the confusion of the rescue effort.