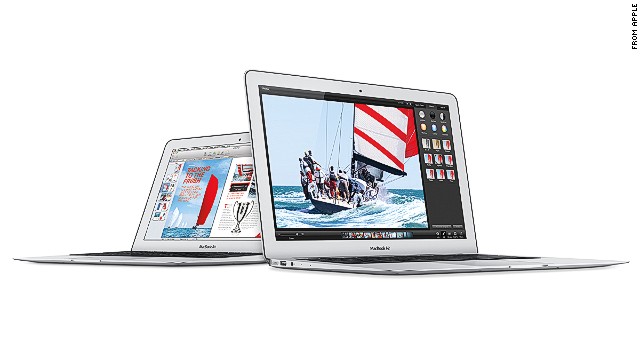 Apple has refreshed its line of MacBook Air notebooks, dropping in more powerful processors and knocking $100 off the price.
The 11-inch Air, with 128GB of storage, now sells for $899 and options range up to a 13-inch screen with 256GB of storage for $1,199.
30 years of Apple: From Mac to now 1984: Jobs introduces the first Mac
The new versions of the computers, which Apple announced Tuesday, contain fourth-generation Intel Core i5 and Core i7 processors.