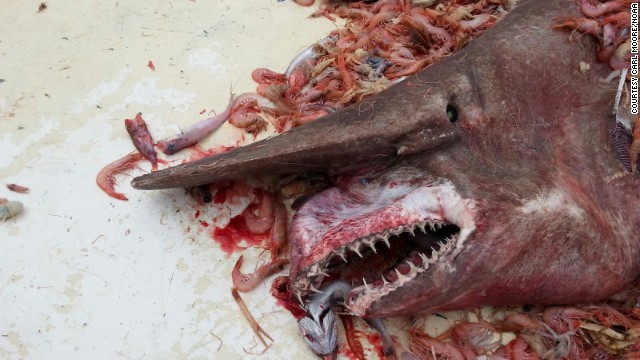 Photos of the gruesome-looking goblin shark a fisherman accidentally caught last month drew attention as scientists caught a rare glimpse of the deep sea creature.
But wait, there's more.
Now another marine species shown in the photographs has scientists talking.
Many deep sea isopods showed up in the pictures of what fisherman Carl Moore caught in his net, said Andrew Thaler, a marine biologist in California.