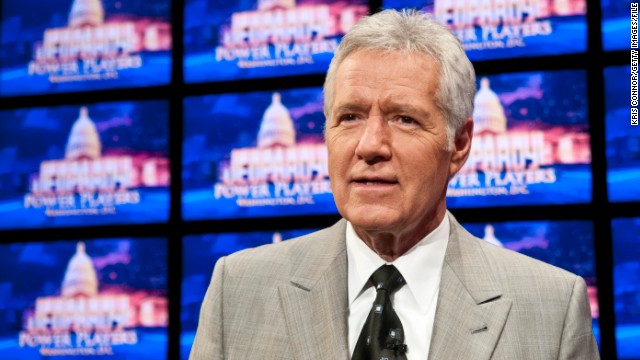 What is a new record for hosting a single show, Alex?
"Jeopardy!" host Alex Trebek should be giving that answer himself — since he's the man who set the record.
On Friday, Trebek entered the Guinness World Records for "most game show episodes hosted by the same presenter (one show)" with a hefty 6,829. That's 30 seasons of the answer-and-question landmark, which will begin its 31st season in September.
Trebek, 73, has hosted "Jeopardy!" since its return in 1984 as a syndicated program, and he's also hosted some prime-time incarnations. Before Trebek, "Jeopardy!" was part of NBC's daytime schedule and hosted by the late Art Fleming.