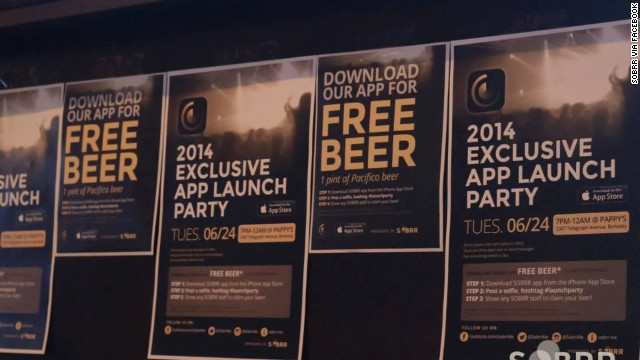 What would you do if you only had one day to live? Probably not spend time downloading and fiddling with a mobile app, we're guessing.
But a new app, Sobrr, wants you to embrace life in just that way. It lets you create a social network geared toward meeting new people around you, sharing photos and videos of what you're up to and supporting other users who are also living it up. Or whatever.
Using GPS, Sobrr identifies other users close to you and shows them your posts. They may then "cheer" or comment on those posts and, if both parties agree, they can become "24-hour friends." There's an option for users who hit it off to make each other permanent parts of their network.