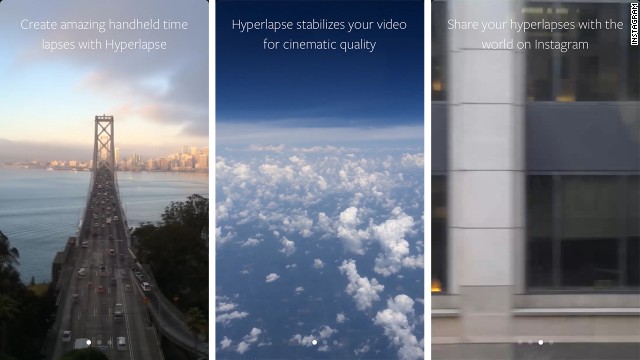 Time-lapse videos are usually a stationary affair, shot from a fixed location and angle over an extended period of time. But now, Instagram is letting iPhone users ditch the tripods and take time-lapse videos on the go with its new app, Hyperlapse.
The key feature of the free app, released Tuesday, is a stabilization engine that takes advantage of the iPhone's built-in gyroscope to keep images from shaking. Without the jiggling, Hyperlapse users are free to move around.
Take Hyperlapse for a walk or a bike ride and explore your surroundings. Strap your phone to a quadcopter, hold it out the car window, or if you're feeling old-school, just leave it one spot to watch the world go by.