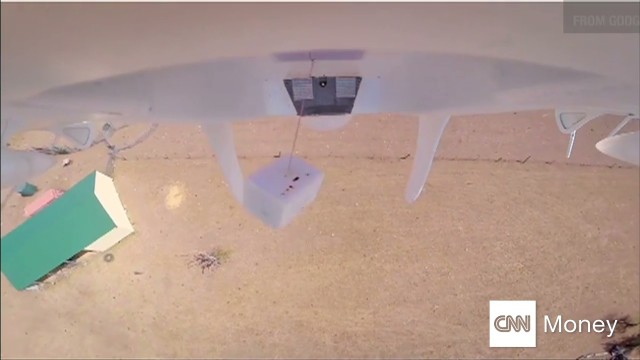 Amazon is trying it. UPS has considered it. Ice fishermen in Minnesota used it to get beer. Yelp created one just for burritos.
Google is the latest company to branch out into delivery by drone, it revealed Thursday. The technology giant started running its first test flights earlier this month as part of Project Wing, a secretive, 2-year-old program exploring drone delivery.
A team of Google engineers and experts on unmanned aerial vehicles, called UAVs, safely carried out more than 30 test flights this month, transporting an assortment of goods including chocolate bars, a water bottle, radios, a first aid kit, dog treats and a cattle vaccine one kilometer. It conducted the tests on a farm in Queensland, Australia, to avoid the FAA's strict guidelines that limit the use of UAVs in the United States.